A new 6-part series produced with the Husson University Wellness Center where they talk in real ways about wellness and meeting all 8 dimensions of wellness including mental, physical, spiritual, environmental, social, financial, intellectual, & occupational wellness.
Hosted by Nichole Proulx, LMFT lead counselor at the Husson University Wellness Center.

Each episode will be added after the airdate for on-demand listening.
Episode 1: Wellness & Wellbeing – March 19th, 2023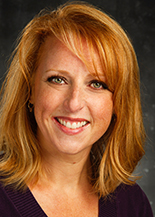 In the first episode of the Holistic Tea, Nichole Proulx is joined by Family Nurse Practitioner Abby Cronkite MSN, FNP-C to talk about the 8 dimensions of wellness, and wellness & wellbeing.
---
Episode 2: Identity Development – March 26th, 2023
Rebecca Edelman, Assistant Professor of Graduate Counseling, talks with host Nichole Proulx about the development of identity. Identity development is an integral part of adolescence that can continue to change well into adulthood.